Wood is a sensitive material that requires sensitive care. Simply pressure washing your deck will do more harm than good. Bleach-based cleaners destroy the wood fibers, reduce the natural colour, and harm surrounding vegetation.
Clean & Strip 
We have a unique, environmentally friendly two-step cleaning process. First, our low pressure, deep-cleaning solution will penetrate into the wood, killing mould spores and other bacteria. It will also remove most pre-existing stain.

Brighten & Sand



After the cleaner has been thoroughly rinsed, we apply a brightener to enhance the natural colour of the wood and neutralize the cleaner. Sanding is often necessary, depending on the condition and type of wood. With cedar wood in particular, the grain often rises during the cleaning phase so we recommend sanding for a smooth finish that will feel great on the bottom of your bare feet.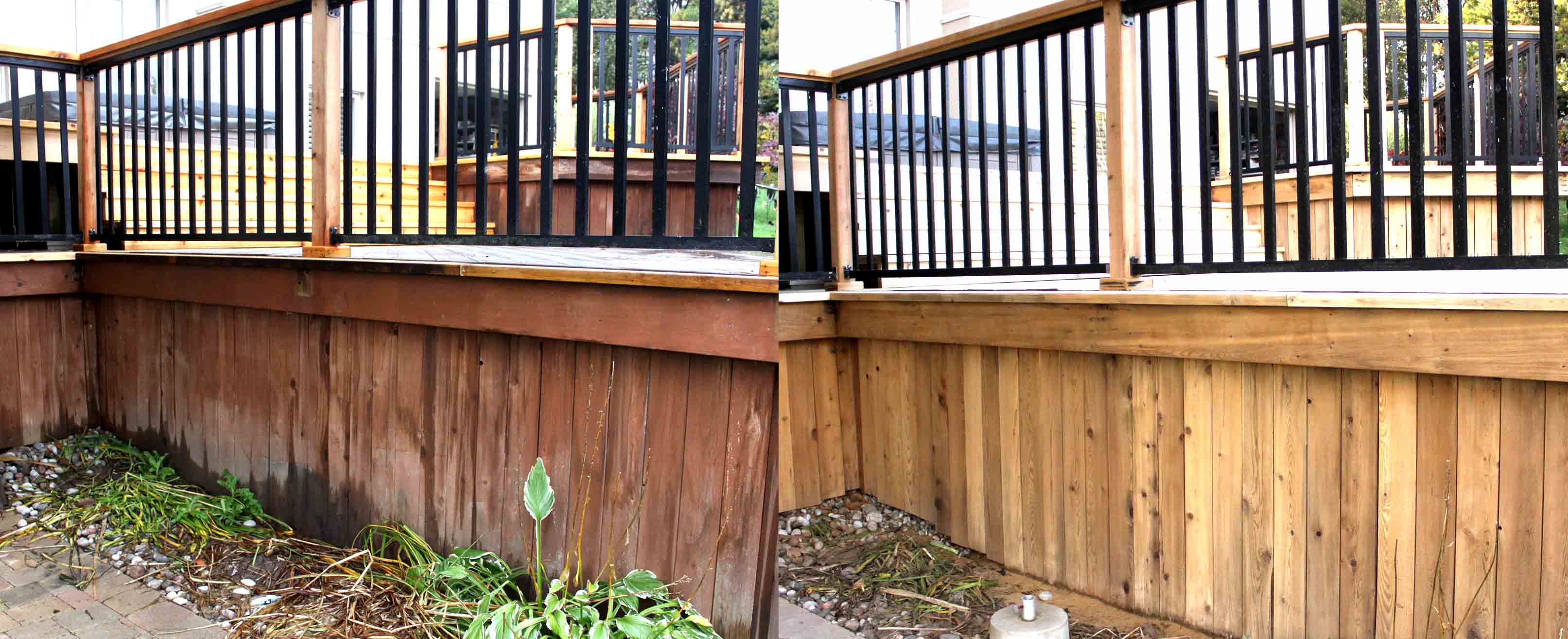 Stain & Seal
The final touch is hand-brushed staining and sealing. We offer a variety of tones from which to choose. This step protects, beautifies, and prolongs the life of your deck. Every deck is different: we have the knowledge and experience to determine the proper procedure for long-lasting results that look great!